Provisional Programme_ EXPLOITS2022 28.05.22               
1. Opening Rendition by musicians 14:00-14:02
2. Opening Welcome by Tarrence/Jens David 14:02-14:05
3. Opening Prayer by Pst. Stephen Aivoji 14:05-14:07
4. Opening Speech by Ayo & Poul Frederick 14:07-14:10
5. "Come back home" anthem by Child of Destiny Choir 14:10-14:15
6. Song Ministration by Samuella 14:15-14:25
7. Poem Recitation by Precious 14:25- 14:28
8. Song Ministration by Oluseyi Ajomale 14:28-14:43
9. Song ministration- Gospel Reggae by Praise 14:43-14:58
10. Dance 1- Contemporary dance by Nancy Vicente 14:58- 15:05
11. Song Ministration by  Conquerors choir 15:05-15:30
12. Dance 2 – Contemporary dance by CODE group 15:30-15:40
13. Guitar Ministration by Goke Oyewo 15:40-16:00
14. Song Ministration (classical) by Caleb 16:00-16:05
15. Song Ministration by Samuella 16:05-16:20
16. Altar call by  Vicki Lang 16:20-16:25
17. Song Ministration by  Conquerors choir 16:25-16:45
18. Prayer for the world by  Pastor Ade 16:45- 16:50
19. Guitar Ministration 2 by Goke Oyewo 16:50-17:10
20. Song ministration by Ayo Aivoji 17:10-17:20
 21. Song Ministration by Grace-Anne & Theodora 17:20-17:30
22. Message by Pst.Abby Olushola 17:30-17:35
23. Short Break 17:35-17:40
24. Song Ministration by
Child of Destiny Choir 17:40-17:45
25. Linedance by Kingdom Centre group, Sweden 17:45-18:00
26. Song Ministration by
Ngozi 18:00- 18:15
27. Song Ministration-(Afro Praise/worship) by
Deyimika 18:15-18:30
28. Hip hop gospel dance by Child of Destiny  18:30-18:40
29. Song Ministration by Teejaie 18:40-18:55
30. Song Ministration by Unravel Gospel Choir 18:55-19:10
31. Message- by  (TBD) 19:10- 19:15
32. Song Ministration by Shola Isaac 19:15- 19:30
33. Song Ministration by Kathy Kirke 19:30- 19:45
34. Closing remark/appreciation by Ayo Aivoji 19:45-19:50
35. A.O.B  19:50-19:55 
36. Closing prayer TBD- 19:55-19:57
37.Closing song- "Come back home  anthem" by everyone. 19:57-20:00
What is home: 
 Home is being  in the love of God, accepting Jesus.
Where is home? Home is where you belong, in the FATHER's Love.
EXPLOITS 2022 is a time of intense praise, worship, dance and celebration in the Joy of the Holy Spirit.
A festival bringing different people, different races, different ages and faces together,  uniting the body of Christ in Denmark under one Umbrella of LOVE.  Love the embodiment of our Christian Faith.
All are welcome, religion is no barrier, come and know the FATHER's LOVE.
There will be so much joy, sharing of our experiences, dancing, healing, praising, salvation and experiencing different cultures and  making new friends.
Come as you are, Jesus did not come to save perfect people, so you are welcome to be a part of the maiden edition of this Gospel Festival in Denmark, let us make history together!
Below is our line of performing artists and Guest speakers
GOKE, Nigerian lead guitarist from Germany will bring down the power of God in an unusual way, and guess what? Anything can happen  when this man with the anointed fingers, hits the stage!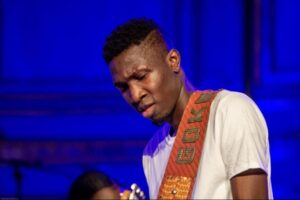 "CONQUERORS": Amazing,  Gospel choir from Copenhagen. They will sing with such grace and beauty, you don't want to miss this!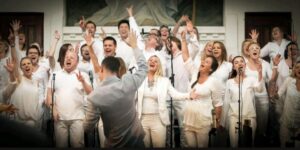 Samuella, anointed  Liberian/ Danish worship singer will minister in some contemporary songs. She is anointed and graced with a unique voice.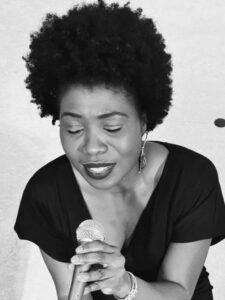 Claes Wegener is a  passionate vocalist, composer, conductor and performer with a dedicated heart to the gospel. His past 22 years of working with high end choirs has led to renewal of what gospel music can do.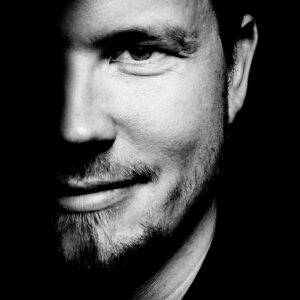 Kathy, anointed Kenyan/Danish Worship singer , will lead us in contemporary worship songs (also in Swahili). Her album, Strength Exchange is an all time hit.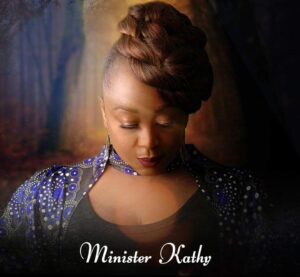 If you are crazy about Reggae beats, then you you should watch out for the session by Praise,  talented Nigerian born singer  from  Sweden. He will sing some awesome gospel reggae.
Oluseyi Ajomale is from Nigeria and lives in  Malmö Sweden with her family. An ordained music minister  called to impact grace to this generation through  praise and worship. She is anointed, engaging and exciting!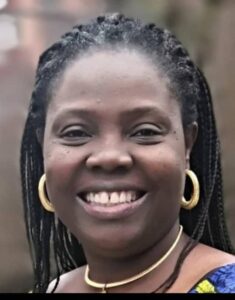 Vicki Lang, American Septuagenarian and convener of the international Day of happiness in Denmark,  will inspire you with her personal life stories of God's grace, faithfulness and  love. Join Vicki as she shares during her session and you will be glad you did.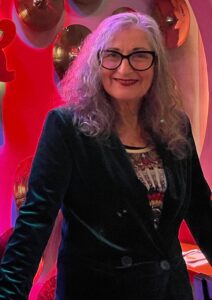 Are you excited about radical praise? Then you should join  Teejaie. He is an energetic and enthusiastic Nigerian born worship leader/singer, based in Copenhagen.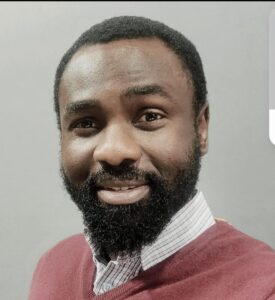 If you like to move you body and dance to the beautiful Africa  rhythms  in Praise to God, then, you should join Shola Isaac in her  session as she leads us with her sonorous voice.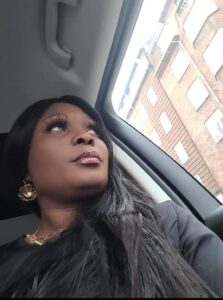 Nancy Vicente will be performing a dance/worship choreography, bringing down Gods power. She loves to worship through her anointed dance and performance.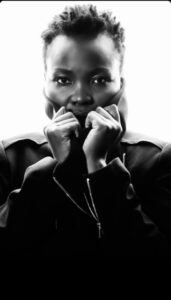 The Kingdom Centre Dance Group from Höör, Sweden will be showing and teaching  some amazing cowboy linedance steps. They are amazing and you should look out for their session.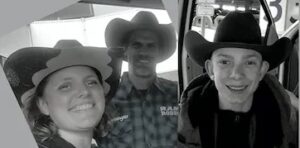 Precious Onorionde an 18years old Gymnasium student  lives in Copenhagen with her family. She is a natural poet, and would bring divine  comfort through poetry in Danish & English.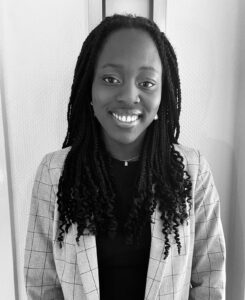 Deyimika is a student, she lives in  Sweden. A lover of God,  anointed  and talented  worshipper of God in songs.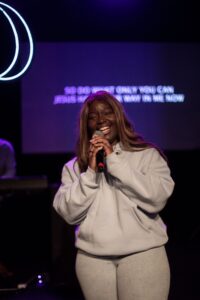 Ayo Aivoji, the Convener of Exploits, is a multi-talented singer, writer, poet, choreographer, author and much more. Under the inspiration God and together with the dynamic youths of Child of Destiny,  has put together this wonderful event. Ayo and the CODE family look forward to welcoming you.
Unravel Worship choir, Copenhagen. A group of dynamic and anointed worshippers will take us deeper in spirit-filled worship and praise of God.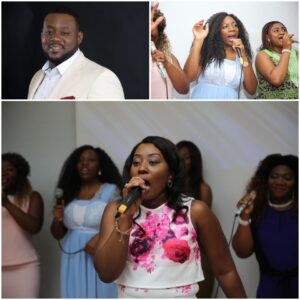 You really cannot afford to miss the sessions by the amazing host  CHILD OF DESTINY,  a  group of  interdenominational Christian youths  from  Copenhagen and Sweden, and UK. They will  bring down the glory of God in their unique performances in Dance, Drama, Poetry and so much more..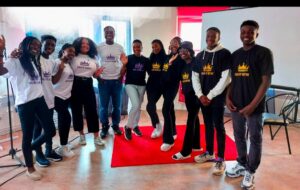 Guess what?
EXPLOITS 2022  is Free!!!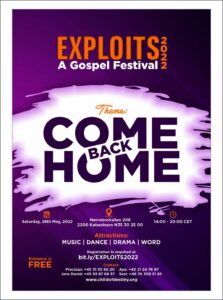 Please register here to attend.