Exploits Gospel Festival (XGF)  is the annual gospel festival organised by the CHILD of DESTINY (CODE) fellowship, in Denmark.
Our theme this year is
"WORSHIP the KING".
It shall be a time of intense praise, worship, and adoration of the Most High God.
It will be a time to experience the supernatural touch of God, as He inhabits the praises of His people. We trust God that there will be divine encounters; healings of diverse kinds of sicknesses, spiritual impartation, hope, light, salvation, and all that God wants to do for His people in Denmark. 
The event is FREE!  you can register and obtain your free ticket here:
Below is a line-up of our gospel ministers and the host choir. 
Demka is a worshipper, lead soloist, and lover of God. She enjoys worshipping God in spiritual songs, hymnals, and high praises. She loves singing in her native Nigerian language as well as in English. She is very diverse and has ministered in different churches. She is currently a lead vocalist at Hillsong  Church, Sweden. Join Deyimka as she leads us in a
dynamic, spirit-filled session of high praise and worship of the Highest KING.

Theodora is a member of Child of Destiny (CODE). She sings very softly and powerfully, a very anointed worshipper and musician, she plays skillfully on the piano. She loves God, she is a student, she lives in Sweden and you will be blessed by her ministration.

Oluseyi AJOMALE  is an ordained music minister called to impart grace to this generation through praise and worship. She is anointed, engaging, and exciting! She lives in  Malmö Sweden with her family.

Linda JACOBSEN, has been singing all her life and has served in the ministry of music and worship since 2002. Through this ministry and the church of International Harvest Christian Center. She has had the chance to sing all over Denmark, Europe, Ghana, and India. She was invited to be a judge in the television song contest "All Together Now" and has sung backup for artists such as MOG, Etta Cameron, Gilli, and Safri Duo. "Singing is a joy to me and I thank God for blessing me with all these experiences and opportunities to serve Him."  You will be blessed by her ministration.

Minister Kathy, is an anointed Worship singer. She resides in Copenhagen with her family. Her album, Strength Exchange is an all-time hit. Join Kathy as she leads us in the worship of the Highest.


Ayo is a multi-talented worshipper of God, she lives in Copenhagen with her family. She loves using her creative abilities (poetry, worship dance, and singing)  to edify the church and glorify God. 
Ayo and the CODE family look forward to welcoming you to XGF 2023.

You really cannot afford to miss the sessions by the amazing host  CHILD OF DESTINY (CODE),  a  group of interdenominational Christian youths from  Copenhagen and Sweden. They will bring down the glory of God in their unique performances in songs, Dance, and Drama.

Grace-Anne is a singer/songwriter, and guitarist she has always been passionate about singing since her early years.   She now writes her own songs with the hope of being able to share her music with the world and win souls for Christ through it. She has an amazing voice and worships God passionately. She is a member of the (CODE) group.

Tony James (Teejaie)  is an anointed Worship singer. He resides in Copenhagen with his family. His song,  Rejoice will get you dancing.  Join Teejaie at XGF23 as he leads us in a session of worship of the Highest.

The International Harvest Christian Church choir, (Harvest Choir) will also be ministering this year. They are a sound to hear, anointed, talented, and inspiring. You should join them as they led us in a session of praise and worship.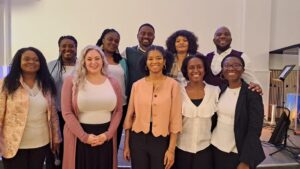 Pastor Helena Segerliv Is a powerful preacher and prayer warrior. She has a heart for leading people into the ministry of prayer and into the tangible presence of God.  She will be sharing God's word with God's people. She and her husband, are the pastors at Kingdom Centre Ministry, Höör, Sweden.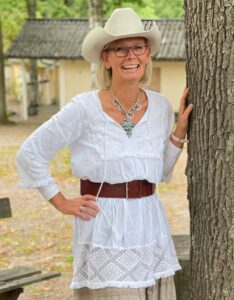 Minister Adam Sommer Hjorth is an itinerant  Danish preacher, who is passionate about getting the word of God preached to all nations. He uses different mediums to preach the word of God boldly, especially on social media and also on the streets. He loves to see Christians walking in dominion and exercising the authority which Jesus Christ has given to us. He will be sharing with us at Exploits 2023.
Sharon Omega Williams was born in London England, and is of Caribbean heritage. She is passionate about bringing deliverance through Gospel Music and the Word of God. She is widely traveled and has had the opportunity to be trained by World-known Evangelist Morris Cerello, at The School of Ministry in England and America, and at The Word of Life training Center in Sweden. She has had the e opportunity to be one of the Guest soloists, at different conferences with gospel singer and artist Derick Haddon, and renowned American praise-worship leader and soloist Archie Dennis.  She also sang in the Benny Hinn choir, when he visited Denmark. Join Sharon as she leads us into Goid's presence with her unique voice.

Pastor Abiola Olushola fondly known as Pastor Abby is a Pastor, missionary, author, life coach, and mental health advocate. She has served in various leadership positions for over 20 years in RCCG Europe Continent. (The Redeemed Christian church of God). She is the executive pastor of RCCG, Jesus Centre Copenhagen, Denmark. Pastor Abby is an ardent worshipper of God and will inspire you with her practical preaching on the subject of praise and worship.